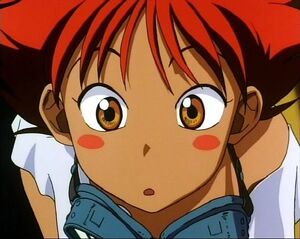 Ed (Edward) is a young female hacker and one of the main characters of the series.
Description
Edit
She is a 13 year old young female. After Spike, Jet, Faye and Ein had found her on earth, she has lived on The Bebop. She often acts silly and annoys the others, she has very good hacking skills that have helped the crew many times.
Appearance
Edit
Personality
Edit
Background
Edit
Ad blocker interference detected!
Wikia is a free-to-use site that makes money from advertising. We have a modified experience for viewers using ad blockers

Wikia is not accessible if you've made further modifications. Remove the custom ad blocker rule(s) and the page will load as expected.