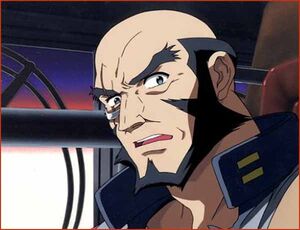 Jet Black is a male bounty hunter and one of the main characters in the series.
Description
Edit
Jet is 36 years old and was born on Ganymede. He owns and lives on The Bebop. He's also a skilled pilot and cook. He is a former cop from the ISSP but after an accident, he quit and began to hunt for bounties.
Appearance
Edit
Personality
Edit
Background
Edit
Ad blocker interference detected!
Wikia is a free-to-use site that makes money from advertising. We have a modified experience for viewers using ad blockers

Wikia is not accessible if you've made further modifications. Remove the custom ad blocker rule(s) and the page will load as expected.