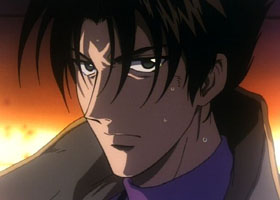 Shin is a young male who works for the Red Dragon Syndicate and is the younger brother of Lin.
Description
Edit
Shin's only appearance was in the series finals. He is the younger brother of Vicious's right hand man Lin. He stated that he had waited for Spike to return to the syndicate so he could take over.
Appearance
Edit
Shin has somewhat long brown spiky hait and brown eyes. He wears a light brown coat and a purple shirt.
Background
Edit